College is the best investment you can make in your future.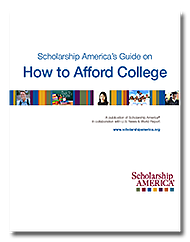 A college degree may seem expensive -- but the benefits are clear. College grads feel happier, live longer and earn more over the course of their careers than those who finish high school.
Despite the importance of the investment, funding a college education is a huge challenge, and it can be easy to feel overwhelmed when seeking and applying for financial aid.
To help, we've broken the process into six steps that can lessen the confusion and fear surrounding financial aid, and ensure that you know just how to afford college!